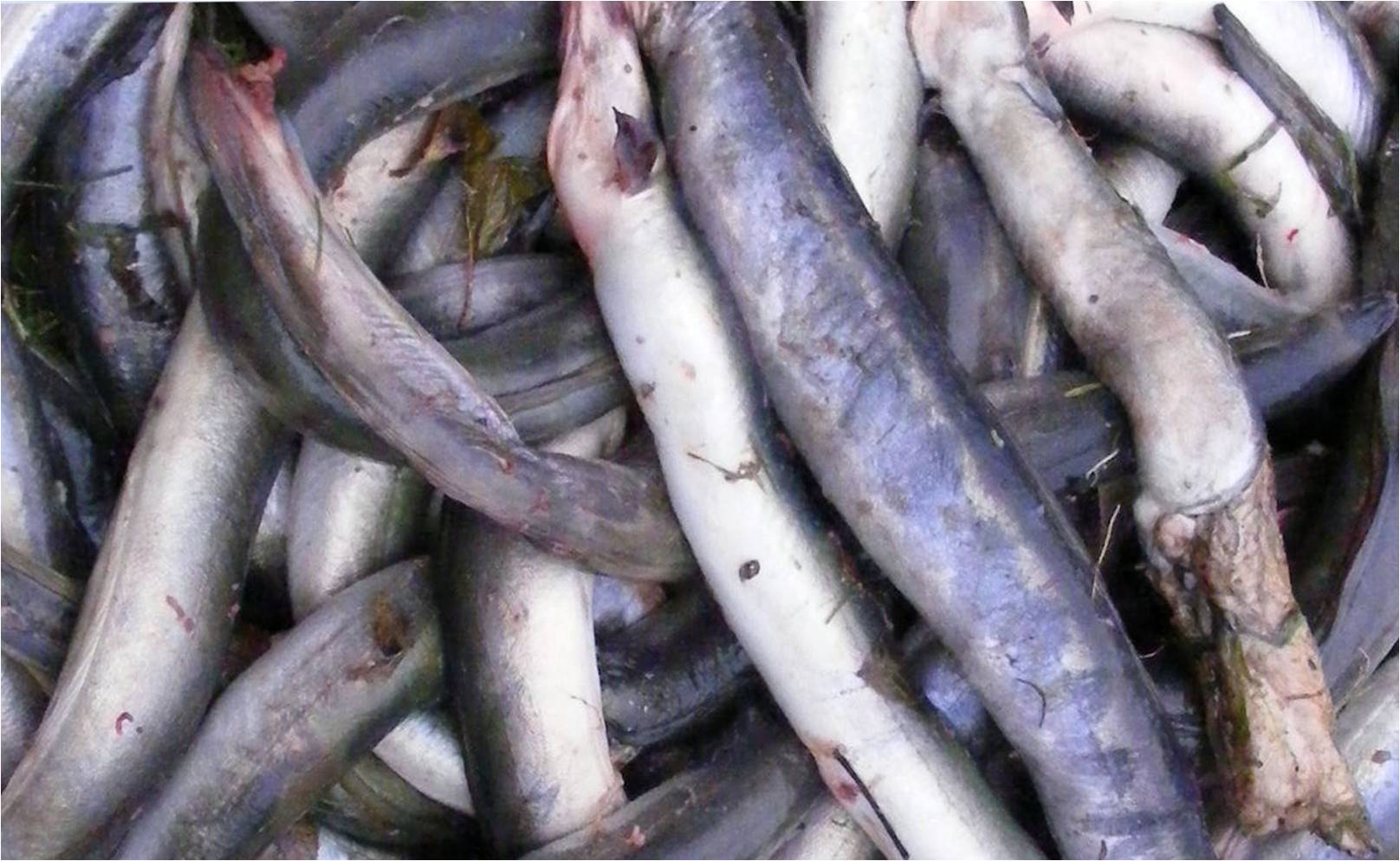 Eels breed only once in their lives. They migrate downstream into the sea to the coast of Florida, saving energy by moving with the strongest current. By doing so, they have to pass through entire chains of hydroelectric power plants in our rivers and often enter the turbines because of the turbine's suction.
Since the species is meanwhile threatened from extinction, since 2007 already, an EU eel protection regulation requires that at least 40% of the migratory eels have to reach the sea without any injuries. But so far, there are only a few functioning eel descents at hydroelectric power plants.
In the LiLa project, an efficient turbine management system is developed and tested as an interim solution: Catching devices are installed at selected hydroelectric power stations, thus determining the eel migration times. By means of an "early warning system", the downstream power stations can then control their turbine operation according to the migratory movements, up to the complete shutdown of the system for a short period of time.